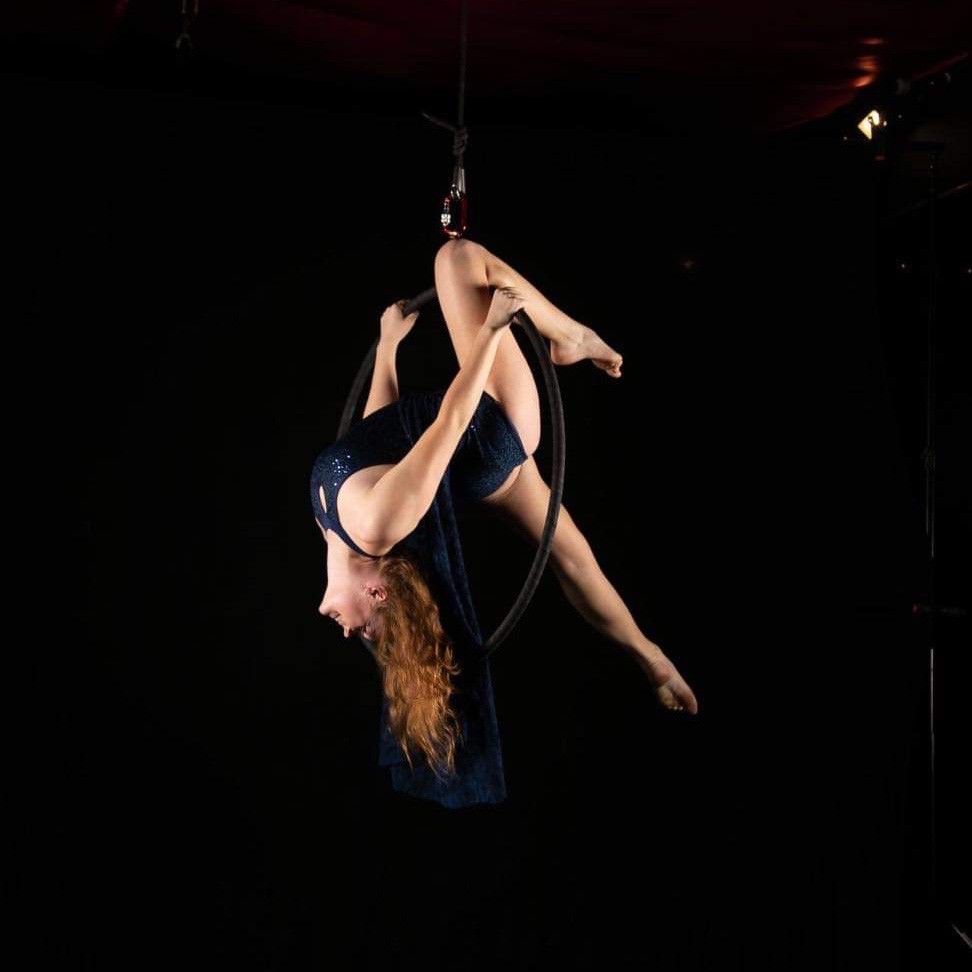 If you are wanting to explore the skills of the Lyra then this is where you start.
Along with conditioning & flexibility exercises, you will learn correct technique for basic Lyra skills & the strength to enter & exit the apparatus correctly & confidently.
Come & build your strength & confidence as you learn a new skill!
All levels welcome.
What to wear – Wear a t-shirt, singlet or crop top and leggings that cover the back of your knees as you will use this area for grip, and you don't want the skin to get sore. Remove any jewellery before joining the class.